Evetar
Optical Solution Provider for your Optical Concepts from Design to Manufacturing
Company Overview
Xiamen Leading Optical Co., Ltd. is one of the leading designers and manufacturers of camera lenses, providing innovative optical solutions, products. and stable in high quantity supply. Xiamen Leading Optics Co., Ltd. implements ISO9000, ISO14001, IATF16949 quality management systems and is equipped with advanced production facilities, with an area of 30,000 square meters and more than 900 employees.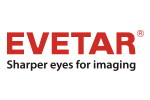 Wide Range of Optical Products
We continuous launch new lens models for high-definition cameras in many applications, including Day & Night security, IP surveillance, Panoramic security, Video conferencing, Motion capture, Recognition, Sports, Machine vision and Factory automation, Medical, Automotive, etc. With ToF project experience and product developments since five years, we offer a wide range of industrial level ToF lenses, covering image formats like 1/4.5", 1/3", 1/2", including optics for LiDAR. For automotive viewing and sensing application, we offer a products lineup including Front/Side/Rear View, AVM, ADAS, CMS, OMS and ToF 3D.
Customized and Technical Service
As an innovative designer and dedicated manufacturer, we provide cost-effective and time-effective optical solutions with technical support to our customers in all aspects from design stage to finished products. For 3D TOF lenses, we also provide lens holders, filter options and other components as a one-stop solution for customers.
Contact
Sunmmer Liu: summer.liu@evetar.com
Connor Shen: connor.shen@evetar.com
Website: www.evetar.com