Lumentum
Lumentum Automotive-Grade 3D Sensing Solutions
Lumentum, an industry leader in diode lasers for high-volume 3D sensing applications for consumer, automotive, biometric, and industrial markets, is further driving technology development to enable next-generation application adoption.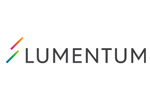 Lumentum provides automotive-grade high-power 940 nm VCSEL arrays for automotive in-cabin applications. These VCSEL arrays deliver excellent performance in various 3D time-of-flight (ToF) applications including driver monitoring systems (DMS), advanced driver assistance systems (ADAS), and gesture control for in-cabin applications.
VCSEL technology is being used in an increasing number of tracking systems within autonomous vehicles. Its advantages have made VCSELs the technology-of-choice to enable DMS technology to deliver even greater driver safety capabilities than is possible with LEDs.
Features
Completed AEC-Q102 qualification
​ (Qualified in a packaged solution by Lumentum strategic partners)​
3 W to 4.6 W optical power​
High efficiency and reliability​