maglab AG
Magnetic-system design partner: engineering services for current and position sensors, custom specific components, magnetic solutions and current sensor module manufacturing
Maglab's goal is to accelerate our customers and partners' transition towards electrification. We use our expertise in magnetic-system design and current sensing to develop the right technologies and products for e-mobility, energy efficiency and metering.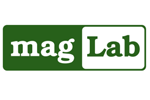 We provide customer support for magnetic system development, from FEM to electrical and mechanical design. Thanks to our know-how, we can provide fast and robust designs and prototypes, reducing time to market and increasing reliability.
Our system expertise and know-how enable our customers to tackle new challenges and customer-specific solutions. Our know-how and system design in electronics, magnetics, and mechanics, allow us to fast iterate over designs and concepts, providing novel solutions to existing challenges. From conceptual phase to prototyping and sample manufacturing.
Thanks to our automotive qualified manufacturing partner we are able to manufacture components and sub-assemblies including shunts, cores, shields, and copper bus-bars up to several million units per year at very competitive prices. We also offer manufacturing of modules incl. the electronics and the housing based on plastic injection overmolding.
Features
Expertise in magnetics and current sensing system/module level
Engineering support for custom design and sensor integration
Prototyping and manufacturing capabilities of components and modules
Standard components for AC & DC currents: Shunts, shields, cores, modules
Combined knowledge from physics, magnetics, sensor technologies and engineering
Large expertise in Melexis current sensor system integration