Melexis extends its successful IC family with a new LIN RGB LED controller

Tessenderlo, Belgium, 11 February 2021
The new member - the MLX81114 - supports the further growth of RGB LED-based automotive ambient lighting, also known as LIN RGB, which is already well established within nearly every OEM worldwide. The MLX81114 is a variant of the MLX81113 featuring a memory access protection which enables anti-theft applications, and is exclusively available in SOIC packaging.
Other features include on-chip memory, high output current and EMC robustness next to the ISO 26262 functional-safety compliance to support its use in ASIL-A classified systems.
With automotive lighting as one of the key features for personalization and differentiation within the driver's cabin, Melexis responds to this trend with its offering of LIN-compatible RGB(W) drivers to enable sophisticated yet cost-effective ambient lighting for vehicles from entry-level to mid-range and luxury models.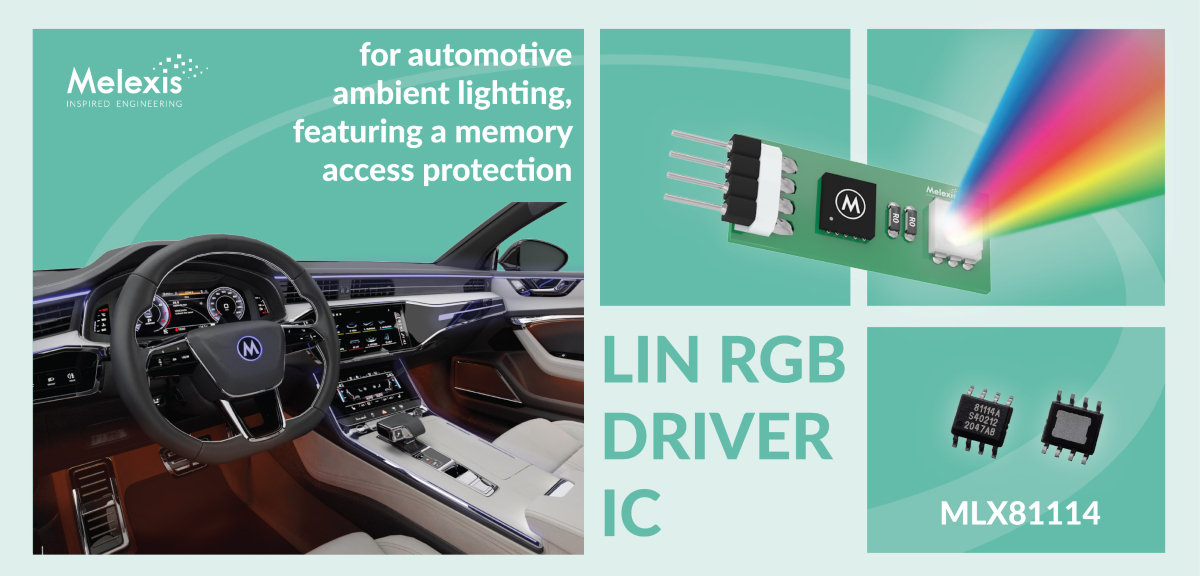 ---
Downloads