Upcoming events
Any questions regarding the Melexis event presence, please contact the Brand & Communications team (via brandcomms@melexis.com)
---
Past events
All speaking slots/webinar videos (if available) can be found on our YouTube channel shortly after the session. Please contact brandcomms@melexis.com should you have any questions.
---
Sensors Converge
21-23 September 2021 I AMERICAS I Exhibition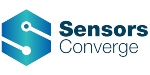 Melexis participates at Sensors Converge in San Jose. Meet engineers sharing real stories and the latest technology applications that impact the world around us.
For more information on this conference, click here.
---
Webinar: Melexis new generation current sensor for current measurement up to 2000A, with High SNR & OCD function
1 July 2021 I 10:00 - 11:30am I APAC I Webinar
This online webinar will present latest generation of current sensor chip solutions within 2000A.
Presenter: James Wang | FAE
Language: Chinese
---
Webinar: Melexis ultra low power position sensor used in consumer market
18 May 2021 I 10:00 - 11:30am I APAC I Webinar
This online webinar will present a new 3D magnetometer especially designed for micropower cost-effective applications.
Presenter: Jing Li | Senior FAE
Language: Chinese
---
CES digital
11-14 January 2021 | Americas | Exhibition
Thanks for joining us!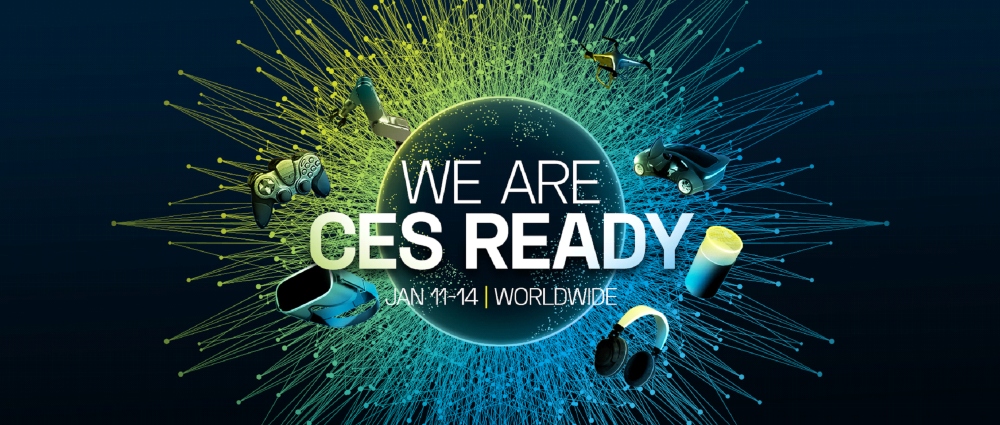 ---
Medical Wearables
8-10 December 2020 | Americas | Conference (online)
Medical wearables are the next big thing. History will show that FitBit and Apple Watch are just the early primitive devices, and that the next wave of smart medical wearables will revolutionize healthcare and dramatically improve quality of life.
What are the next-generation medical wearable technologies? What are the most promising use cases and applications? What are the main challenges right now? What's on the roadmap of the leading companies and R&D groups? These are the key questions that will drive the discussion at this annual conference.
Marketing manager temperature sensors, Joris Roels, will have a speaking slot: "Accurate and Reliable Skin Thermometry for Wearables". Stay tuned for more information.
Download here our flyer on accurate skin & ear temperature sensing for wearable applications.
For more information on this conference, click here.

---
Webinar: Unlock new benefits by choosing a high-speed micro resolver for motor commutation
10 December 2020 | 2pm CET & 2pm EST | EMEA & US | Webinar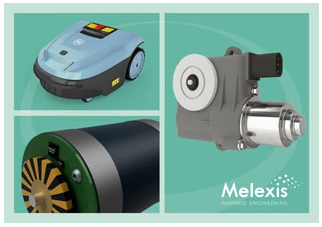 Global marketing manager magnetic sensors, Nick Czarnecki, will show you how to take your embedded applications to the next level by choosing a microresolver instead of going sensorless. He will explain how you can optimize motor commutation performance and leverage the benefits of sensor feedback when using a companion microcontroller or a motor driver.
You will learn about:
Benefits to motor control using sensor feedback vs sensorless
Melexis' new micro-resolver with small size and flexible packaging
Melexis' sense and drive concept enabling motor control with a two-chip solution
Who should attend:
Engineers looking to boost motor commutation performance
Automotive engineers wanting to optimize motor control accuracy
Manufacturers wishing to achieve sensored feedback with minimal cost
Register for the webinar here:
---
AutoSens Detroit (online)
17-19 November 2020, 4:00pm-9:00pm GMT | Americas | Conference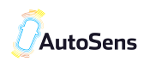 AutoSens is an international award-winning conference and exhibition for engineers, scientists, academics and professionals shaping the future of vehicle perception technology. Like many other conferences, Autosens went for a full online edition this year: Autosens Brussels and Autosens Detroit. While the Melexis presentation at Autosens Brussels was focused on "driver monitoring and in-cabin monitoring with 1 camera" (see recorded presentation here), at the Autosens Detroit edition we will focus on "enhanced in-cabin monitoring".
Watch our Tech Focus session together with BMW here.
---
electronica virtual
9-12 November 2020 | EMEA | Exhibition (online)

---
Webinar: Enabling Accurate & Reliable Thermometry in Wearables: Pitfalls & Solutions

In cooperation with Future Electronics
10 November 2020 | 11:30 AM EST or 5:30 PM CET | Webinar
Click here to watch on-demand!
The already ongoing trend of continuous health monitoring is experiencing a huge acceleration due to Covid-19. While PPG enables measurement of SpO2, heart rate, breathing rate, a wearable measuring accurate and reliable skin temperature remains a seemingly elusive target. Melexis manufactures a primary solution for medical wearables and trend leading smart wearables.
If you are in need of a repeatable and accurate skin temperature measurement technique – This is an hour not to miss!
We are ever more conscious of our health and our environment, temperature sensing is becoming increasingly relevant;
This hour will include:
An introduction to MLX90632 technology and full solution
Why measure skin temperature with wearables
Discussion centered around contact and non-contact approach
Wrap-up and questions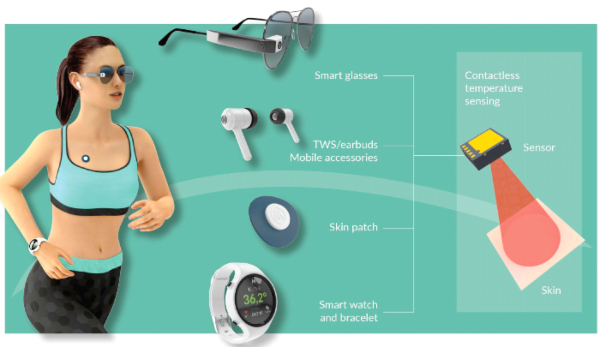 ---
AutoSens Brussels (online)
13-15 October 2020 | EMEA | Conference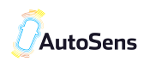 At this event our latest Time-of-Flight (ToF) solutions, such as our 3D ToF sensor-based eye-tracking solution for driver monitoring systems - a solution we offer together with our partner Eyeware, were in the picture. Check out our flyer for more information!
Watch the interview with Cliff De Locht, Regional Marketing Manager at Melexis, about our newest developments in Time-of-Flight sensors.
---
MedTech Innovation Week
Wearable Tech: From tracking physical activity to monitoring health
20 October 2020 | Americas | Conference (online)
By monitoring critical data such as temperature and heart rate, wearable tech is beginning to transform healthcare, even detecting abnormal conditions or potential symptoms of illness. But as their capabilities expand, challenges abound.
Marketing manager temperature sensors, Joris Roels, gave an interesting 15' tech talk on this topic: "Accurate & reliable skin thermometry for wearables: pitfalls and solutions". You can find the video on our YouTube channel soon.
Download here our flyer on accurate skin & ear temperature sensing for wearable applications.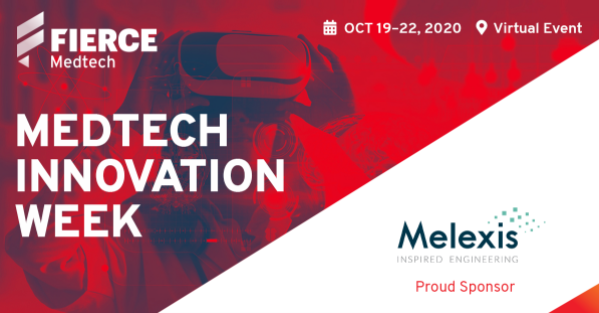 ---
Sensoren im Automobil
Program chaired by Dr.-Ing. Thomas Tille, BMW AG
17-18 September 2020 | EMEA | Munich, Germany | Conference
In the course of the rapid developments in the field of vehicle technology, additional and more precise sensor information is essential. In addition to the optimization of known sensor principles, new sensor systems are becoming increasingly important for generating this information. In addition to the high technical requirements, these sensor systems are also subject to ever increasing demands in terms of costs, miniaturization, quality and reliability.
Cliff De Locht, regional marketing manager optical sensors, will present our most recent white paper at the conference, proving how Melexis addresses these ever increasing demands: "Small size 3D Time-of-Flight (ToF) camera for in-cabin monitoring and gesture recognition". In this article, we present a 3D ToF camera with a wide horizontal field-of-view (110°) for multiple interior sensing use cases, like driver and passenger monitoring, object detection, gesture recognition, hands-on-wheel detection, occupancy recognition, etc. demonstrating a detection accuracy higher than 95%. A newly designed hybrid lens system offers good MTF performance at small lens size (TTL, total track length).
Next to that, we will be showcasing the following innovative sensor solutions:
The latest version of our time-of-fight camera alongside with a Far-Infrared-Module for interior monitoring and gesture recognition with interactive demonstrator;
application examples of Melexis' solutions for pressure sensing, e.g., for hybrid drivetrains incl. a combustion engine;
and demonstrators for Melexis' solutions for current and position sensing.
---
Webinar: "Introduction to continuous wave time-of-flight"
July 2020 | EMEA & US | Webinar
The continuous-wave time-of-flight (cwToF) technology can be applied in more and more use cases, from the car interior monitoring system to a smart vacuum cleaner at home. Offering a comprehensive introduction to cwToF, this presentation details the principles behind the technology, and especially the mechanism of the pixel.
What is covered:
Time-of-flight is gaining popularity in several domains such as the automotive (both interior and exterior use cases) and the industrial domain, but also in smart applications (e.g. smart vacuum cleaner). This webinar will clarify the concepts you need to know to underst and the technology behind continuous-wave time-of-flight (cwToF), and especially the principle of the pixel. We will also provide an overview of the cwToF system and recommendations to get started. The webinar is accessible to everyone with an interest in time-of-flight technology and visuals and animations are added to facilitate the explanations.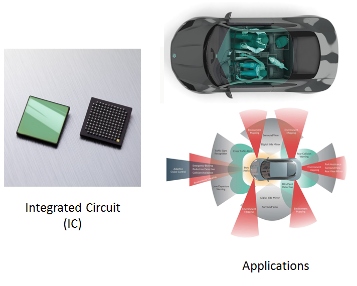 ---
Webinar: Melexis launches the MLX90395, a new 3D magnetic sensor for automotive and industrial applications
June 2020 | EMEA and Americas | Webinar
In this webinar, Global Marketing Manager Position Sensors at Melexis Nick Czarnecki introduced the new 3D magnetic sensor which enables a variety of low power, low size, and low-cost position sensing ideal for human-machine interfaces like multifunction switches, shift levers, and actuators. The sensor IC offers a wide programmable magnetic range (including a 120mT field version), selectable operating modes and speed, digital output, and on-chip calibration data, making it flexible and accurate enough to fit into nearly any rotary, linear or joystick application. It is AEC-Q100 qualified and RoHS compliant.
What is covered:
The MLX90395 is a 3D magnetometer intended for sensing the position of a magnet in space. This webinar will cover the features that make the MLX90395 attractive for space, power, and cost constrained position sensing applications. Various example applications with different motion types will be discussed as well as a small demo with knobs, sliders, and joysticks.
---